Nissan Motor and Mitsubishi Motors.
Japan's two representative auto makers partnered to establish the first joint venture in Japan's automotive industry: NMKV.
Each of the two companies has gained experience, produced results, and acquired wisdom over their long history. Those elements are all brought together, smoothly and firmly fused into one, and transformed into innovative cars by NMKV.
Fusion for Innovation
With these words in our heart, we at NMKV move vigorously forward with the next generation of automobile craftsmanship.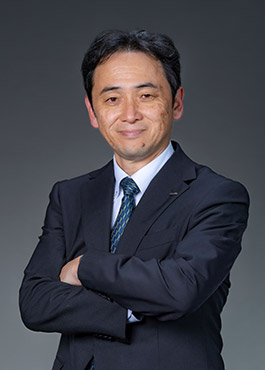 Message from the CEO
NMKV is a joint venture between Nissan Motor Co., Ltd. and Mitsubishi Motors Corporation established to specialize in the planning and development of Kei-cars. As such, we are a highly unique company of a type never before seen in Japan. We inherit the genes of both companies, and fuse together the experience and knowledge that both have cultivated. Our mission is to serve as a catalyst for both companies to make 1 + 1 = 3, or even 5, and accomplish things that were not possible for the companies to accomplish individually in the past.
With their high economic performance, mobility, and convenience, sales of Kei-cars have continued to increase. They have the potential to further expand the market in the future through the planning and development of more evolved products that meet the diversifying needs of the customer. I also get a sense of the unlimited possibilities for future evolution on the foundation of Kei-cars, including maximized utilization of a platform that has an eye toward the global market, as well as the development of electric cars—a strength of both parent companies—that resolve issues related to environmental burden as well as natural resources and energy, etc. We believe that NMKV must be the primer for such growth.
It is a significant challenge for a joint venture with limited personnel such as NMKV to engage in the development of automobiles from the earliest stages. However, as colleagues who have developed differing systems of values come together, respect that diversity, and create new value, we strive to solve problems in a positive manner and achieve success. We hope that you will expect great things from NMKV.
President and CEO

Junichi Endo
Our Vision/Mission
The NMKV Vision - Three Corporate Principles
Enrich people's lives through our business.
Maintain clarity and conciseness in all we do, and increase the openness and transparency of our activities.
Respect diversity and conduct business from a global perspective.
The NMKV Mission
We at NMKV will consolidate the experience and knowledge of both parent companies to create attractive and
innovative products.
We will accomplish this through flexible out-of-the-box thinking and
an agile ability to put ideas into action.