Nissan Motor and Mitsubishi Motors.
Japan's two representative auto makers partnered to establish the first joint venture in Japan's automotive industry: NMKV.
Each of the two companies has gained experience, produced results, and acquired wisdom over their long history. Those elements are all brought together, smoothly and firmly fused into one, and transformed into innovative cars by NMKV.
Fusion for Innovation
With these words in our heart, we at NMKV move vigorously forward with the next generation of automobile craftsmanship.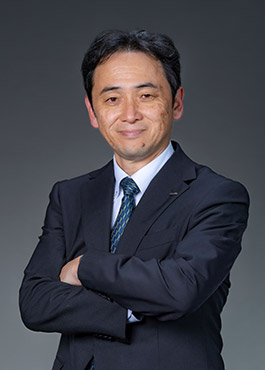 Message from the CEO
NMKV is a joint venture between Nissan Motor Co., Ltd. and Mitsubishi Motors Corporation established to specialize in the planning and development of Kei-cars. As such, we are a highly unique company of a type never before seen in Japan. We inherit the genes of both companies, and fuse together the experience and knowledge that both have cultivated. Our mission is to serve as a catalyst for both companies to make 1 + 1 = 3, or even 5, and accomplish things that were not possible for the companies to accomplish individually in the past.
Since its establishment, NMKV has already planned and developed two Kei-car models, both of which have been launched under the respective brands of Nissan Motor Co., Ltd. and Mitsubishi Motors Corporation. Through these models, NMKV has successfully fused the strengths of both companies and rolled out competitive products in the market, thereby earning strong support from customers.
With their high economic performance, mobility, and convenience, sales of Kei-cars have continued to increase. NMKV intends to create a new market by planning and developing more evolved and attractive products with an eye toward meeting the diversifying needs of the customer, addressing new forms of energy, and targeting the global market going forward.
It is a significant challenge for a joint venture with limited personnel such as NMKV to engage in the development of automobiles from the earliest stages. However, as colleagues who have developed differing systems of values come together, respect that diversity, and create new value, we strive to solve problems in a positive manner and achieve success. We will further upgrade and expand our collaboration with Nissan Motor Co., Ltd. and Mitsubishi Motors Corporation along with our internal systems, as we continue to take on fresh challenges at all times. As we do so, we hope that you will expect great things from NMKV.
President and CEO

Junichi Endo
Message from the COO
NMKV is a group of professionals brought together from two companies with different cultural and historical backgrounds. Our small yet strong team is driving the automobile manufacturing of its two large parent companies forward with outstanding planning and development capabilities.
I have long worked in research and development at the forefront of the technological innovation of automobiles. And through my own experience, I have learned that what seems impossible with current technology can always be achieved by embracing challenges with ambition and passion. Technology is the bridge that spans our ambitions with reality. This bridge cannot be laid easily, but it can certainly be done. To do so, every individual must be firmly determined to lay this bridge, and have the courage to surmount difficulties. History proves that technology has advanced through this process.
With unwavering passion, we are meeting challenges to make Kei-cars even more environmentally friendly, comfortable, and safe and reliable. Kei-cars are subject to the physical constraints of limited size. However, we will continue to lead the way forward by overcoming these constraints through wisdom and ingenuity.
The phrase "Small is Strong" embodies our aspirations to be a small group with boundless possibilities. Keeping "Small is Strong" close to our hearts, NMKV will continue to rise up to big challenges in the Kei-car field.
Vice President and COO

Toru Hashimoto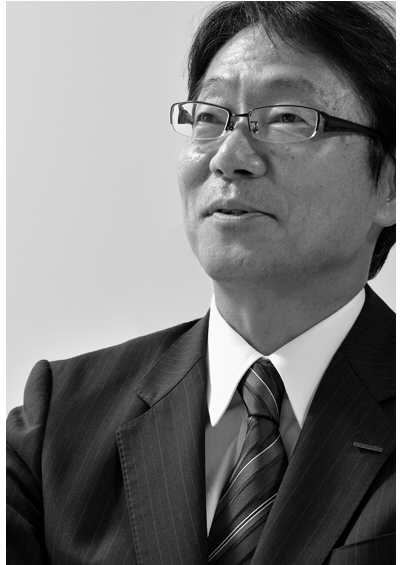 Our Vision/Mission
The NMKV Vision - Three Corporate Principles
Enrich people's lives through our business.
Maintain clarity and conciseness in all we do, and increase the openness and transparency of our activities.
Respect diversity and conduct business from a global perspective.
The NMKV Mission
We at NMKV will consolidate the experience and knowledge of both parent companies to create attractive and
innovative products.
We will accomplish this through flexible out-of-the-box thinking and
an agile ability to put ideas into action.